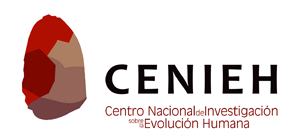 The University of Calgary has established a bilateral agreement or Memorandum of Understanding to facilitate student exchange and shared laboratory resources. We intend to share respective networks and research applications.
The potential of Cenieh can be seen here:
The CENIEH is a research centre belonging to the national network of Unique Scientific & Technical Infrastructures (ICTS). It is open to scientific and technological use by the international scientific and technological community. Its research activities are mainly on human evolution during the Late Neogene and Quaternary, and include collaborative projects at excavations and deposits of these periods worldwide. Special attention is given to reaching society by awareness raising and knowledge transfer. In addition, the CENIEH is responsible for the conservation, restoration, management and the recording of archaeological and paleontological collections, in particular from Atapuerca.
Partnership Activities
Researcher Patricia Bello Alonso participated in the 'Ancient Starch Research' workshop in Zanzibar, giving a presentation and contributing to the deliverable paper
Planned research stay is currently scheduled for May 2019.